How to Accessorize Your Wigs
2020-07-06
Many people used to think of wigs only as a solution to hair loss. This misconception seems to be broken as people with a full head of hair start to discover the versatilities and possibilities the wigs offer. Wigs can also be used to change your appearance and show your different looks with confidence. Nevertheless, still a few people fear that wigs might end up delivering a fake look. They think that people are going to notice right away and that the wig will make them look unnatural. What these women fail to realize is that there are plenty of ways to accessorize wigs to make them truly natural.
Just because you wear a wig doesn't mean you can't have fun with it and accessorize your hair to fit you. Anything you can do with your own hair, you can do to a wig with a bit of modifying. Just like your normal hair, wigs can be accented with accessories as well. You can create as many new looks as you want with accessories. You can use hair ties and clips to pull your wig up into a loose up-do during warmer days. You can also use scarves, hats, earrings and other accessories to accent your new style as if you had just styled your normal hair.
Headband
Headband is a good choice to accessorize wigs and meanwhile suitable for your everyday hairstyles. Headbands won't make the back of your hair ride up. They are lightweight and you don't feel as if it's on your head at all. Headband is a good distraction for people not to notice your hairline. Whether you shop online or in boutique stores, you will find a lot of choices. All you have to do is to pick out those you prefer.
More importantly, headband can be your choice even if it's for a formal occasion. When the occasion is a grand one, the pearl studded headbands are a complete steal for every girl who wants to look elegant and gorgeous! They are easy to use, very comfortable on the head and need no extra effort! Just put on your favorite wig and wrap these headbands around! It goes perfectly with any wig style. You can go for a straight look, or some curls, or even a messy bun! This will turn you into a complete princess!
Hair Clip
Doing a front braid/twist is so popular right now and so easy to accomplish by just gathering the front of the wig hair and either braiding or twisting a few sections and securing with a bobby pin. Now you have a new hair style just through small hair clips. Hair clips serve beautifully to hold your lose bangs or long synthetic locks in a bun. Nothing can compliment more than a twin tail wig with blunt bangs, secured by mini hair clips.
In addition, hair clips can also be used to create bouncy curls and complete the look. When you see a girl with a pretty and perfect hair style, you may not know how many hair clips are on her head. They are securely fixed to the hair on the wig so that they don't loosen up or fall out. Except those simple and plain hair clips, they can be gorgeous too. They comes with various shapes and materials, such as triangle line clips, double colored geometric barrette, starry pearl clips, rounded rectangle clips, V-shaped crystal clips, four-leaf clover clips, just to name a few.
Garland
To add a fresh vibe, accessorize your wigs with delicate hair garlands or floral crowns. There are different types of garlands available on the market. Floral crowns look exuberant in summer against both short and long wigs. For shy and timid girls, garlands with natural blooms are recommended, making you look like a fairy in the wonderland. For girls bearing a frenzy fashion taste, there are dramatic garlands available with over-sized flowers in bright colors, which highlight their passion and uniqueness.
The choice of types and colors of garlands can be determined by the colors of your wigs. Proper match can achieve unexpected results. The bright-colored flowers offer you a good mood and make you even more good-looking in photos. All girls can never miss such a great accessory to decorate your wigs. When you secure the garlands with your wigs, some bobby pins can be used to keep them from falling off.
Ribbon
You may have seen plenty of kids on different occasions flaunting ribbons in their hair and looking absolutely adorable! And thankfully ribbons are a kind of accessory that grown-ups can rock with their wigs too! You can tie your hair up into a half-updo and decorate it with a tiny ribbon! That is a good way to make your hair look more voluminous. Or you can braid your wig hair with colorful ribbons. Even you can use ribbons the same way as you use head scarves to cover the hairline that you think it may be a little fake. There are hundreds of unique designs you can choose from, and when worn properly, wigs with ribbons can be pleasant to the eye, comfy and very natural looking.
Hair Scarf
Adding a bright scarf to your wig can help it appear as if you are just accessorizing your natural hair. Strategically placing a scarf around the front of the wig cap can also help to keep the wig cap from showing around the edges of the wig and help to keep the wig more securely in place on the head. There are so many options for you and you'll definitely find out the one that suits your mind. Bright and colorful head scarf can be the highlight of your hair style and makes you look more cheerful and energetic. Lots of people prefer head scarves of bohemian style, which is perfect for your seaside vacation. Tie a scarf underneath your ponytail and you look at least five years old younger!
Hat
Oftentimes synthetic wigs turn people off because of the way they are sewn over a wig net/cap, the fake hair parting or hairline. To cover the flaw, wear a hat. Hats are considered quintessential accessories if synthetic wigs are always a bit fake for you. A hat does not only help you hide your wide forehead but also adds a realistic touch to your synthetic wig. A hat is also a good option when you want to divert people's attention not to focus on your fake hairline of parting.
Using different type of hats, you can cover a little or all portion of a synthetic wig that sits at your scalp. There are so many kinds and styles for you to choose, such as floppy hat, flat cap, fedora, beanie, baseball cap, beret, cloche hat and so on. You are not supposed to press down hats too much on wigs because it can cause some friction and ruin your hair style. Meanwhile, you may not feel very comfortable when you wear a hat on your wigs in summer. It's pretty hot and cause you to sweat a lot. Therefore, it's quite important for you to wear a hat on your wigs in an appropriate weather.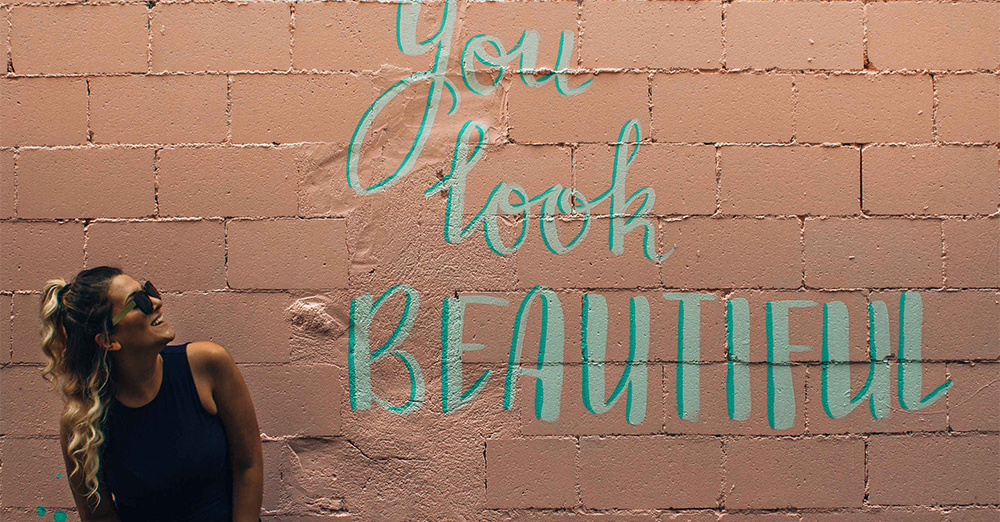 The everyday struggle of having something new in your look is difficult to handle. In particular, wigs come with their own factory-built style & bounce. Unless you alter the hair style using heat curlers or iron, it is almost impossible to get a new hair style out of it. Under such circumstances, you can give your wig a new look every time you wear it just by the way you accessorize it. All these accessories mentioned above are great inexpensive options to help you express your personality, burnish your look and make you stand out. Hope you can get some easy ideas with hair accessories for the everyday usual and for some fun times as well! Stay tuned with ReadyWig Blog for more wig knowledge and hair tips.