Prevent Box Braids From Itchy Scalp
2020-07-16
There is no hairstyle that is more protective and stylish than box braids. This iconic 1990s style has returned to the stage again and it's looking better than ever before. Many celebrities and girls are obsessed with box braids whether worn long or short, big or small. It's seriously chic and on-trendy while adding plenty of length. Well, it takes a long time to get this hairstyle done. You may need to sit in a chair for more than 6 hours. However, it also comes with allergy and itching problems.
Many people have issues with putting synthetic braiding hair and have problems with it itching and cause a lot of inflammation and swelling on your scalp. This is a very common problem with extensions. They may blame the braider or the brand of hair. But actually it's just the way the hair is treated. Here this article will tell you what is going on with your hair and what you can do to help your situation.
Why are you sensitive and itchy?
The reason why a lot of people are very sensitive or think that they are allergic to braiding hair is because of the material that's sprayed on the braiding hair. In the manufacturing plant where they produce this hair, they are spraying alkaline base on the hair to preserve the hair from getting mold on it. They spray an alkaline base on the braiding hair to kill off any bacteria that can grow on the hair. Because when hair is produced, it's produced at a rapid rate and is usually sitting inside of the plant until it's shipped out to someone who wants to buy the braiding hair. So alkaline base is sprayed to the hair to prevent mold from growing on it. Besides, the alkaline base is coated to keep the hair heat resistant.
A lot of people is very sensitive to the alkaline base because the pH of the base is about seven. It's a lot higher than the environment your scalp is. And that's why it itches so badly. So what you can do to solve the issue? You can still wear your box braids and all the other hair styles. But first you have treat the hair. Wash it with apple cider vinegar. Go fill up your bathroom sink or a small bowl that you can fit all of your hair in and then pour a cup of apple cider vinegar in it to strip the alkaline base off of the synthetic hair. What you also can do is washing with regular shampoo. You just need some type of adjutant to get the alkaline base off the hair so that you can install it without irritating your scalp.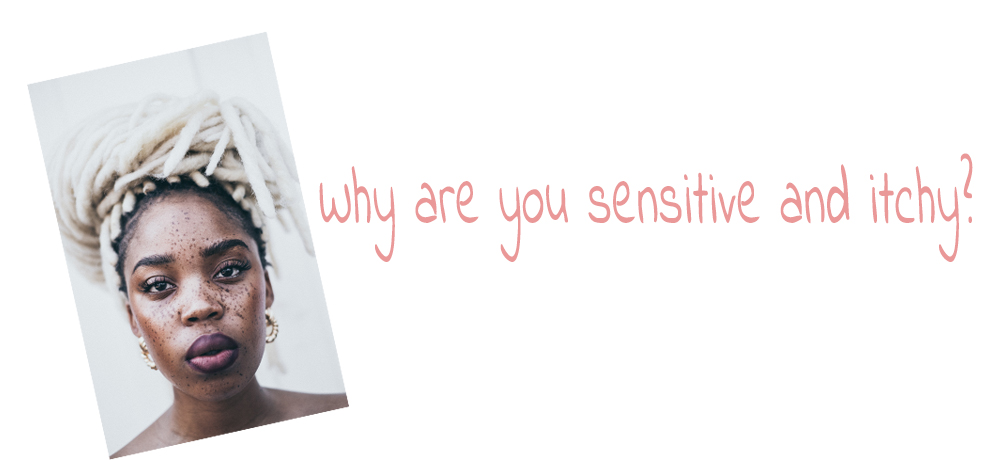 How to relieve itchy scalp?
Even you pre-wash the braiding hair before you install them, the itching issue can still happen. No matter how you love the freedom of having a protective style, the itchiness just make you go crazy. Maybe a week later, you will feel itchy so badly that you are desperate to take this hair out. You won't even care how much money you've spent on it. Just think you are sleeping and keep rubbing your head on the pillow, wondering why did you put these in and how did other girls can keep the braided hair so long. Don't cut them off just yet! You can survive it with this product.
Cantu shea butter apple cider vinegar root relief plus peppermint oil soothes itching and irritation, refreshes scalp without washing or water. It's great for weaves, locks and extensions. You may have gone through a bunch of YouTube videos looking for something to give you some relief from itchy scalp with the braids in, but tons of information overwhelms you. No worries! This product will save your life. It comes with a little nozzle. You can put it on each part and lining of your hair, and then rub it a little bit. Whip your hair back and forth to get some air into your scalp. The itching will disappear.
If you got box braids and you are suffering from itchy scalp, give it a try! It should be the easiest way and the quickest remedy to get rid of the itchiness without washing your hair. If your itching is unbearable and you are aggressively scratching your scalp right now, rush to the Walmart to purchase this Cantu shea butter apple cider vinegar root relief. You will feel instant relief as soon as you apply it on your scalp. Just save yourself from that itch torture! Hopefully this works for you. What's your way to stop the itchiness of box braids?